Bel&Bel and CLASSICO start a new path together
In the heart of Taipei, one of the most populated cities in the world, movement is King. People coming and going, cars, motorcycles, bicycles… it's the cultural, political and economic center of the country. Taipei is always pushing the boundaries of what is technologically possible; it has a sky-train and the Taipei 101, the 8th highest building in the planet.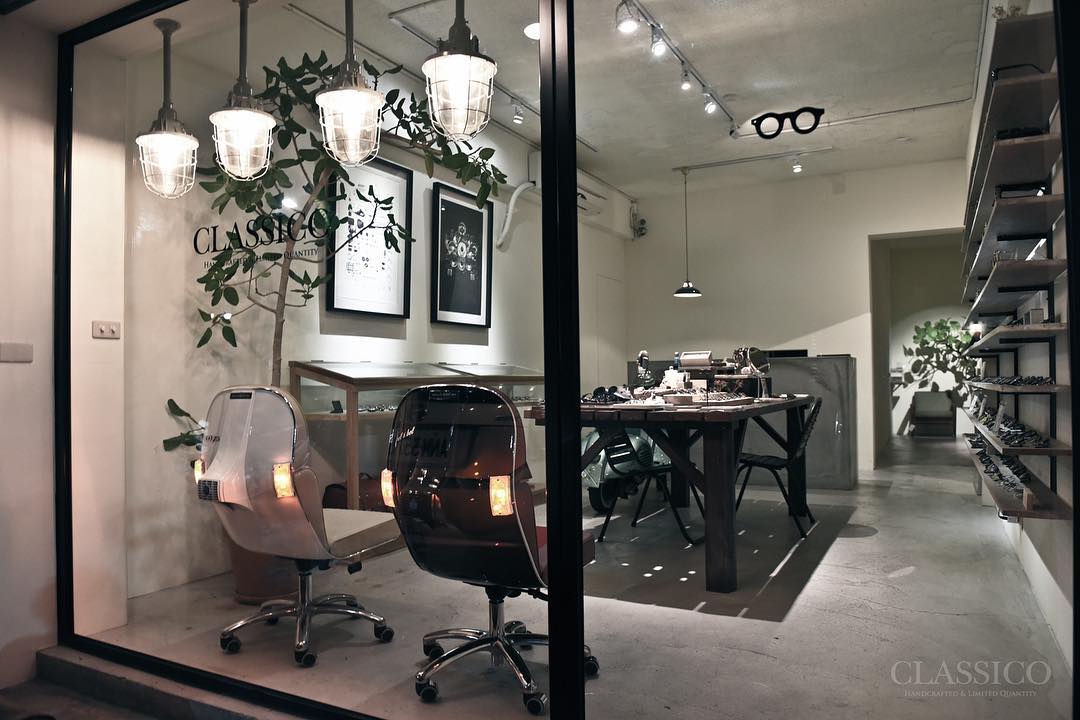 Among the crazy hustle and bustle, the endless modernist storefronts and mass-produced products, we find the hidden gem that is CLASSICO. This small eyewear shop, with a Vespa scooter parked always in front, has a minimalist and detailed style. It is a breath of fresh air that makes time stop as soon as you walk in. With its clean and minimalist lines, this small shop features some of the most sophisticated self-made eyewear with a vintage and retro style. The shop is full of surprises, like its owners Gary and Tom. Among the exclusive decoration, which they cherish, we can find two beautifully customized Scooter Chairs.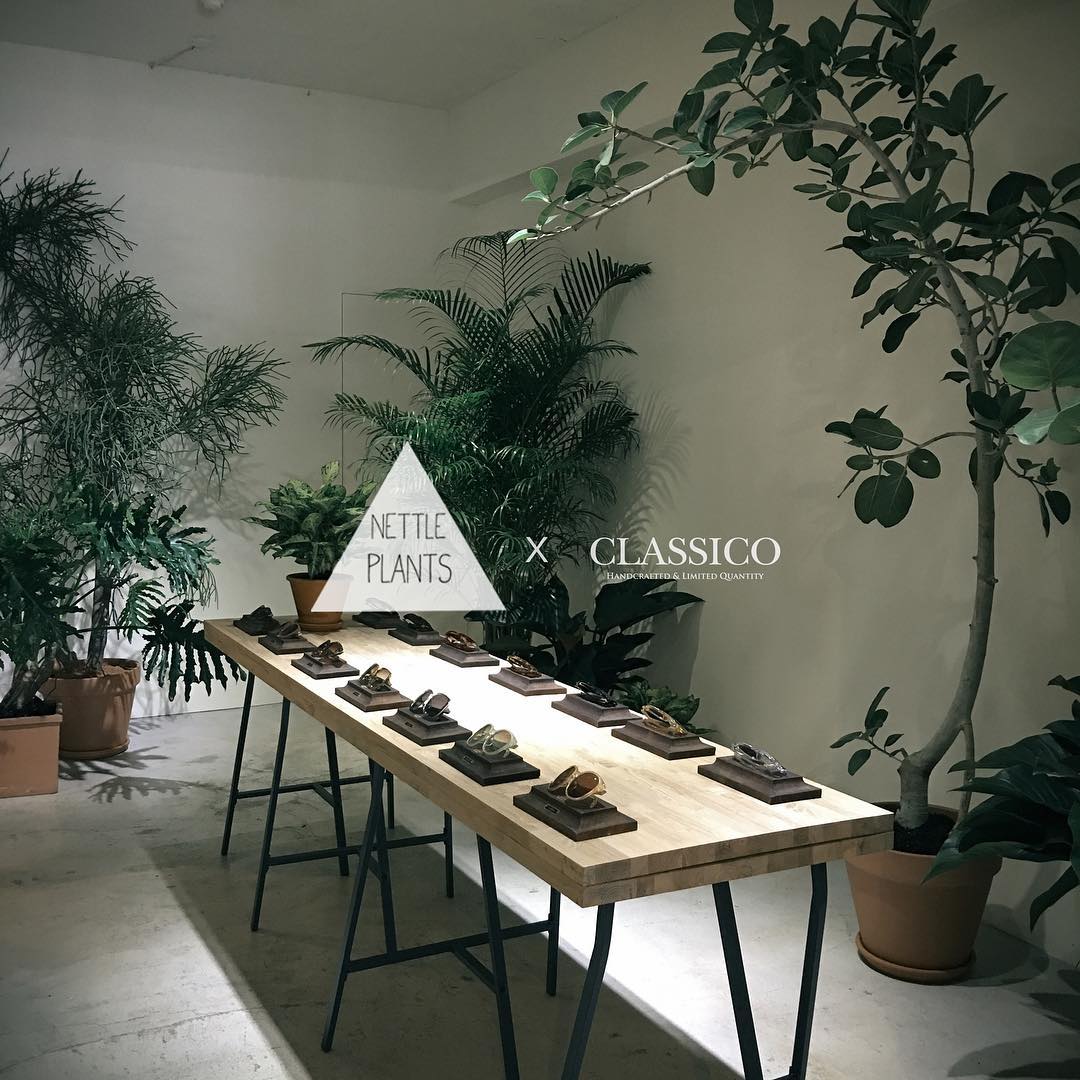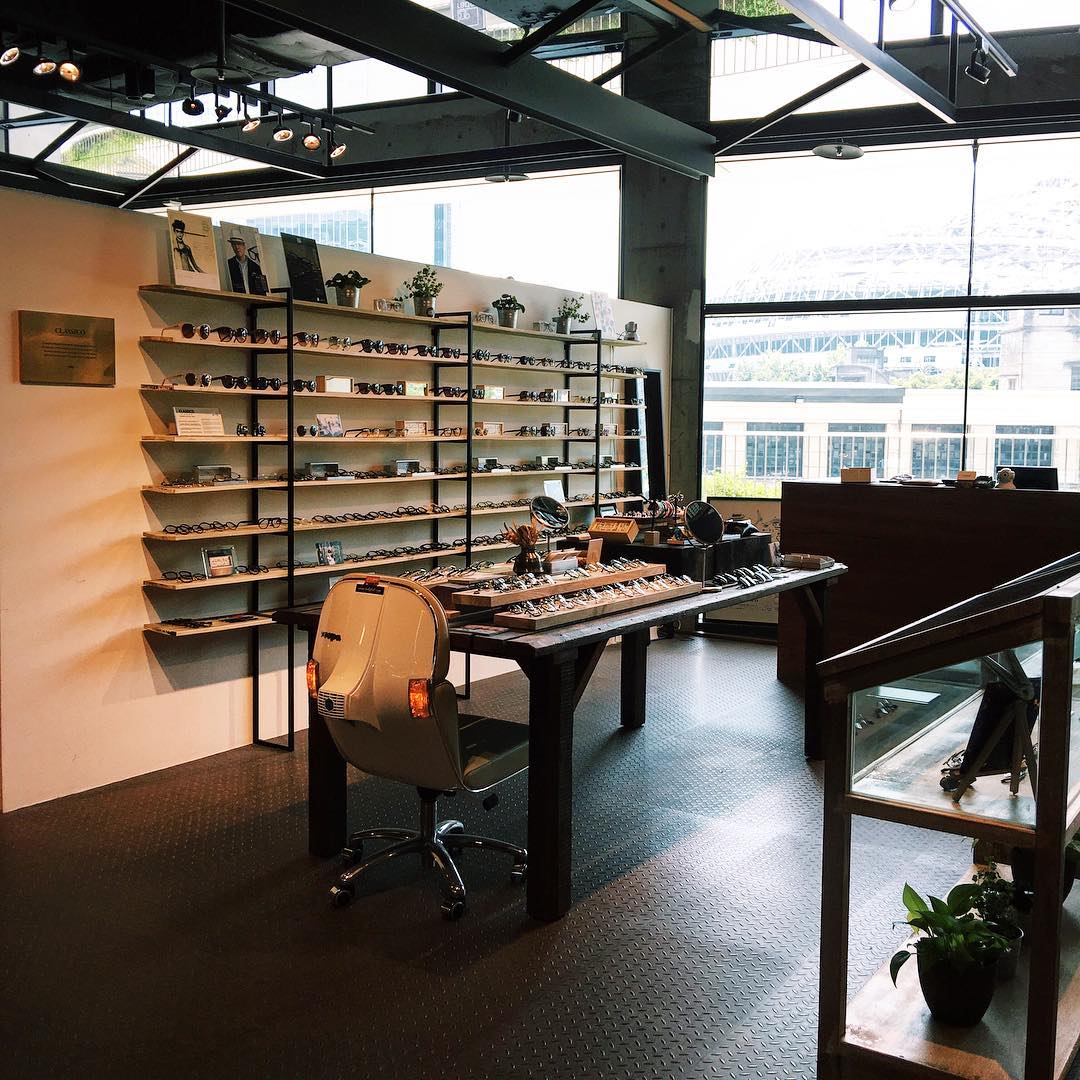 These two young entrepreneurs, who met at a classic scooter meet up, began their way towards CLASSICO eyewear 5 years ago. They both quit their stable jobs ( also in the optic industry) to create a brand with its own, very refined, personality. A project that started off with barely twenty models now offers more than a hundred different styles. But here's the catch, each model is a limited edition of only 300 units. Throughout the pieces, there are hidden messages for the lovers of Vespa, the horn design at the end of the arms, as well as hidden illustrations in the boxes, and several others we can't reveal, as you'll have to discover them yourselves.
Apart from their undeniable love for classic scooters, CLASSICO's philosophy has a lot of things in common with Bel&Bel's. We both are committed to handmade classics, and finding alternatives to massively produced creations through upcycling or creative recycling.
The special connection between the team at CLASSICO and our own became clear when they came to visit us in our headquarters. At Bel&Bel we feel especially grateful for being able to have them represent our brand in Asia.