The New Virgin Hotel in Chicago
The first Virgin Hotel in the world is a statement of modern design, clean aesthetics and a place where functionality and comfort have been carefully crafted to create a whole experience of its own. The hotel is situated in the historic heart of Chicago in the old Dearborn Bank Building, a landmark of Chicago's history.  Bel&Bel are present in all of the hotel suites with our iconic Scooter Chair, hand-picked by Richard Branson himself. Made to the specifications of the Virgin group, the Scooter Chairs have been painted with the iconic Virgin red and upholstered with cream-toned leather.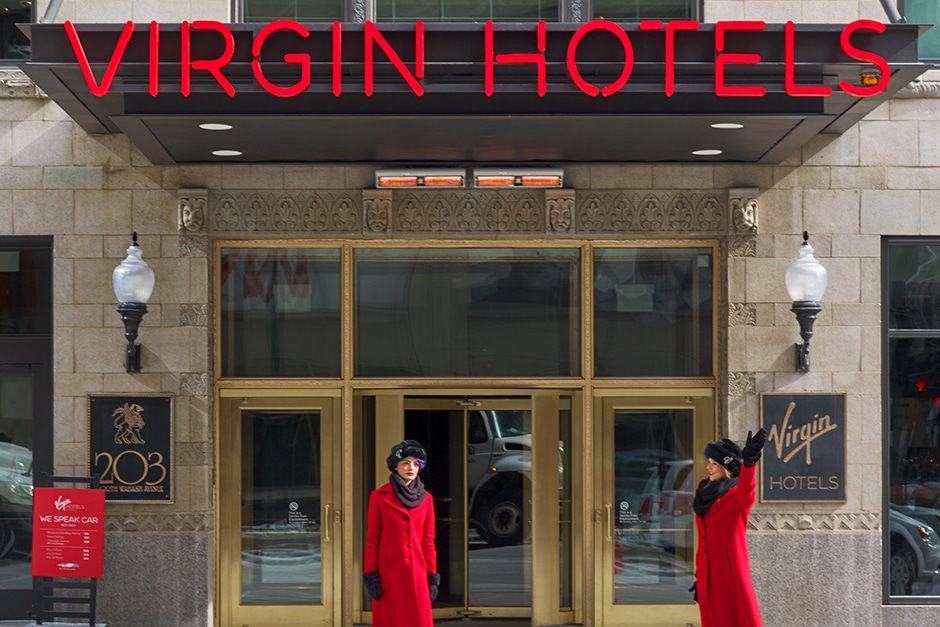 The New Virgin Hotel in Chicago is a place where all the small details have been personally vetted by the company's owner Richard Branson. It is placed in the historic Dearborn Bank Building. This brick-clad skyscraper, built in 1928, boasts a  fantastical terra-cotta ornament depicting both medieval and mythological figures. The work of the renowned theater architects Rapp and Rapp who also designed the Chicago and Uptown Theaters, the Old Dearborn Bank Building is one of only two buildings designed initially solely as offices. The design of the building successfully blends the overall straight-forward form of Chicago Commercial skyscrapers with the exotic ornament more typical of movie "palaces" of the 1920s.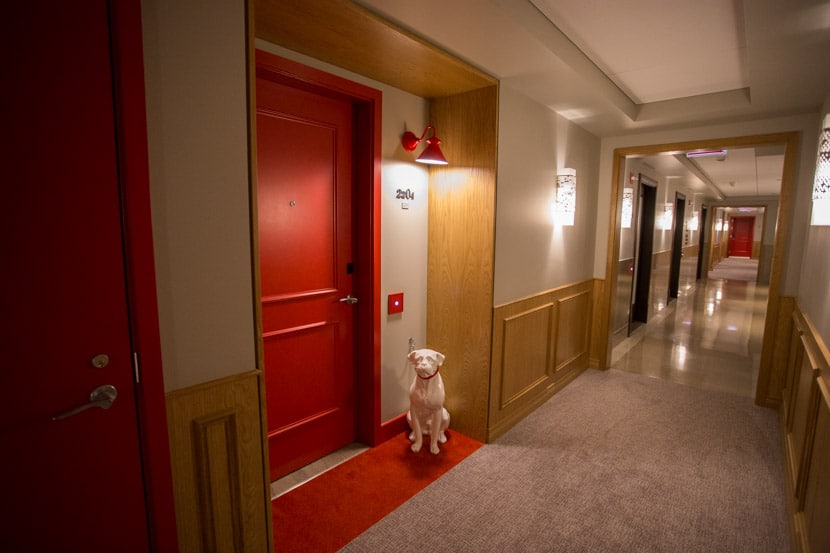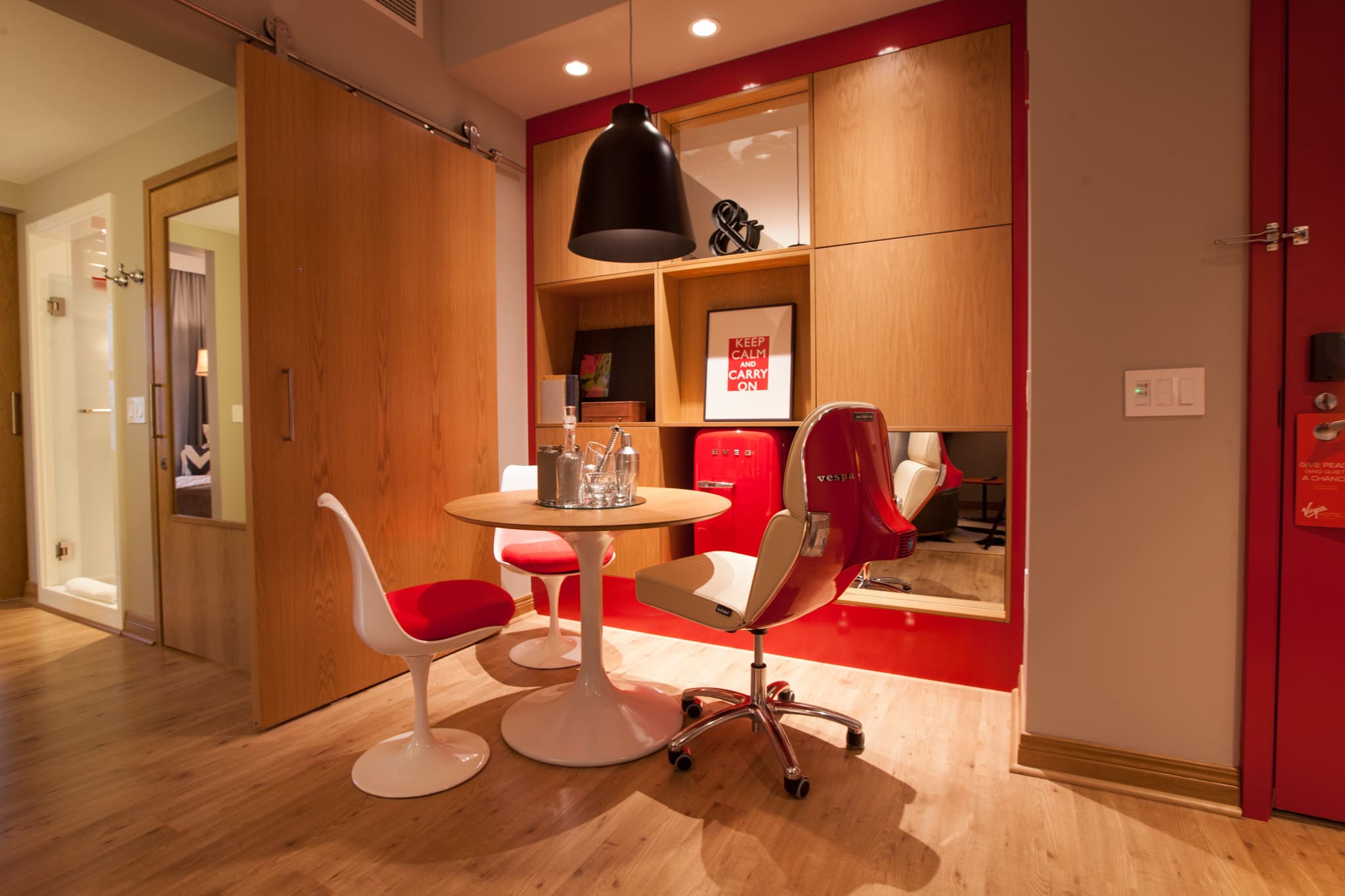 The modern and fresh interiors of the Virgin Hotel have been carefully designed to create a safe space of comfort and functionality. The use of timber and the Virgin-red accents give the hallways and rooms a sense of warmth that invites guests to feel at home.
Bel&Bel is present in all the suites of the Virgin Hotel with our iconic Scooter Chair.  This Limited Edition of the Scooter Chair has been painted with the trademark's Virgin-red and has been upholstered with cream-toned leather. The soft-tread wheels prevent it from damaging the wooden floors. In it's whole it's a piece that blends in perfectly with the modern and urban touches of the hotel and its surroundings.