Scenography for Buenafuente
In our quest to create innovative and breakthrough pieces of design we are always pushed to go over the top and come up with the unthinkable. Sometimes this motivation comes from ourselves and the things we love, and some others we find incredible clients that understand our passion and come to us to make their dreams come true.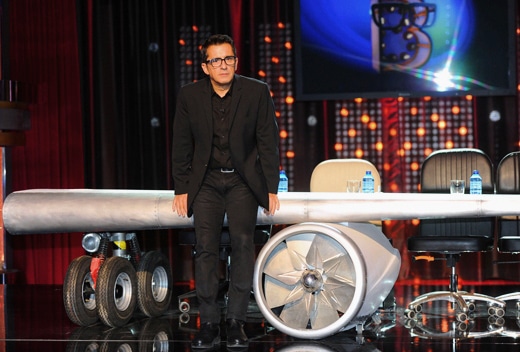 Although we spend most of our time in our studio, the truth is that our pieces are starting to get used to being on TV. Several TV channels have come to us to use our creations as decoration for their sets, and some others have even asked us to create unique pieces for their shows. This is the case of the famous Spanish TV show Buenafuente that aired in Antena 3 ( one of the most important TV channels in Spain) for a long time.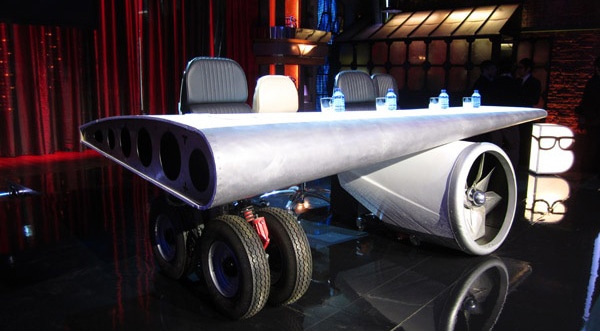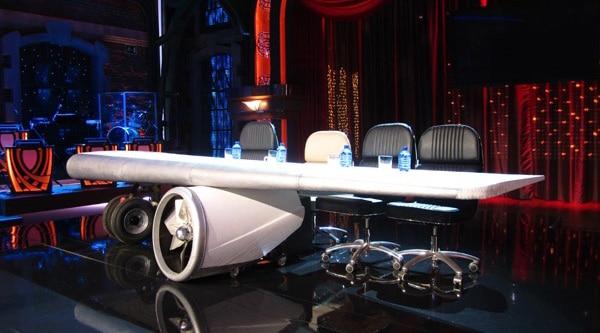 We had previously worked already with the production house El Terrat, creator of Buenafuente, for other shows and talk-shows. Both the Scooter Chair and the Sofa 600 have had stellar appearances in Spanish and Catalan shows. But this time they came to us with a very special request. The mission was to create a table that looked like the wing of an airplane. An idea that the host of the talk-show, Andreu Buenafuente, had during a holiday trip.
To create the wing table we first had to create a structure that could hold the weight of one side of the table, which had to fly without any support. We reclaimed an old undercarriage from an airplane cemetery and used it as the leg. We also created a second leg with the shape of a real airplane engine so the whole piece had a more realistic look to it.
The final result was seen by millions of people throughout Spain and enjoyed a privileged location in one of the TV shows with largest audiences in Spain.