The Scooter Chair in the Piaggio Museum
The Piaggio Museum Giovanni Alberto Agnelli, in the city of Pontedera ( very close to Pisa and Florence), was created as a way of preserving the history of the different creations of one of the most important steelwork and mechanic companies in the history of Italy: Piaggio.
Bel&Bel visited the Piaggio Museum Giovanni Alberto Agnelli in the city of Pontedera, Italy. As you can probably already imagine we were ecstatic to be in such a place. Our love for all things vintage, especially the Vespa scooter, is pretty obvious if you look at our history and creations. So for us being in such a place was definitely a once in a lifetime opportunity.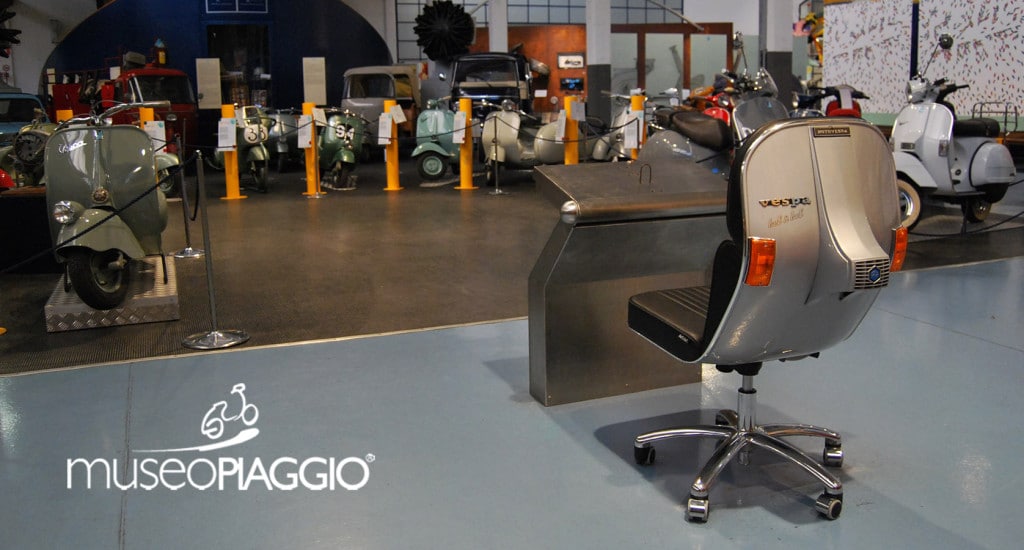 We couldn't let the opportunity pass by so easily so we brought with us one of the first models of the Scooter Chair, the BV12, which we donated to the museum as a way of showing them our appreciation for all things Vespa. The owners of the museum appreciated the gift very much and decided to include the Scooter Chair as part of the permanent collection.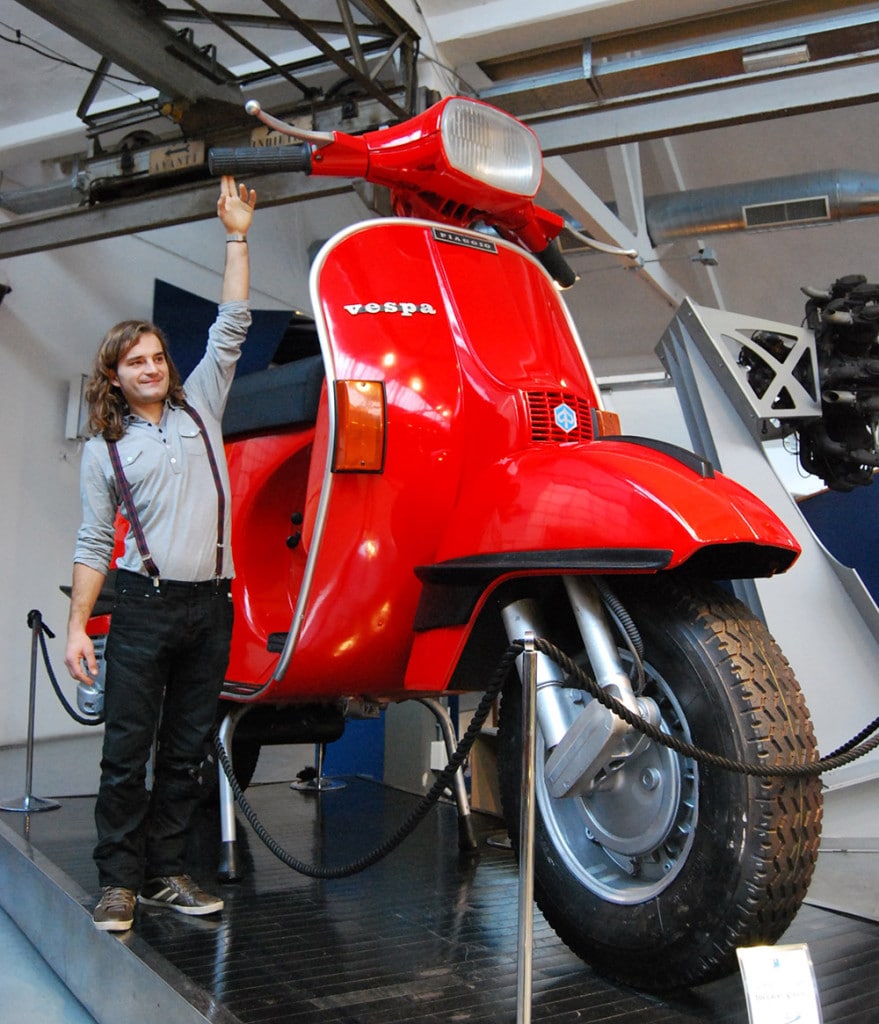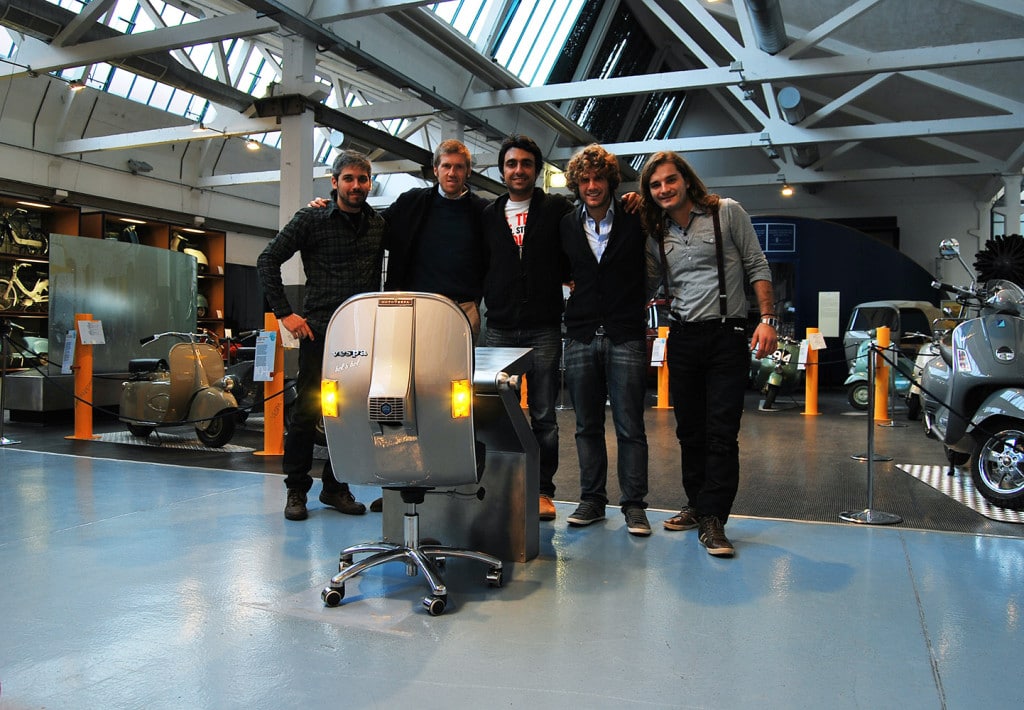 In fact, it is now set in the central aisle, in between dozens of collector-series Vespas! So if you're a Vespa fan go down to the Piaggio Museum and make sure to check out the central aisle, and of course take a picture or two with our beloved Scooter Chair!
From Bel&Bel we want to send a special salutation to the people responsible for the Piaggio Museum, and to all those beautiful metal hotties (Vespas).